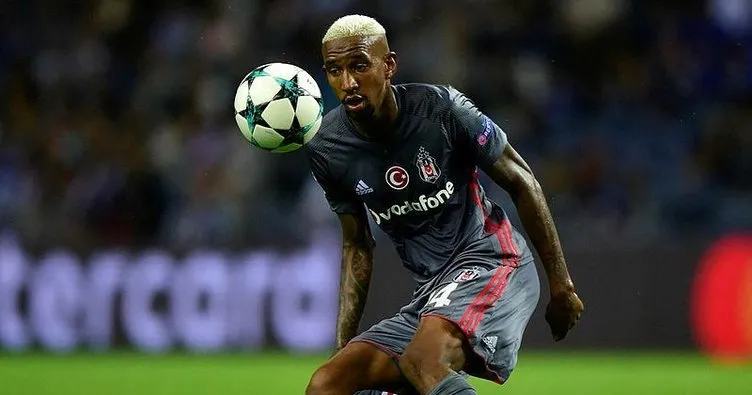 Manchester United are closing in on a €40million deal for Benfica star Anderson Talisca, according to reports in the Portuguese media.
Portuguese newspaper A Bola have it splashed all over the front page, but it's worth remembering they are in the market of selling papers, just as the British tabloids are here.
The report claims that Talisca, who is currently on loan with Besiktas is a long-term target of Jose Mourinho and he is keen on making a move for the player this summer.
The 24-year-old has 16 goals in 36 appearances for the Turkish giants this season and he is expected to return to Portugal at the end of the season.
The Brazilian joined Besiktas on a two-year loan in July 2016 for a loan fee of around £3.6million and ihe impressed last term, managing 17 goals in 33 games.
United were linked with a move for him last summer and Talisca admitted he was keen on a transfer to Old Trafford at the time.
Asked about interest from United last summer, Talisca said: "It's a question that I can not answer… yet, but it's a love that exists, I will not lie. It's something that all players want (a move to Manchester United).
"I had a good season and, as I said, his (Mourinho's) love is old and I like his work as well. I hope everything works out."
Besiktas club official Metin Albayrak claimed there was never an offer from United though.
"Well every players dreams of playing in the Premier League or La Liga but Talisca has another year with us," he said.
"We have to be informed of any transfers, it cannot go ahead without us at the table, we have not been informed of a Man United deal."
United, as well as a few Chinese clubs are tracking the attacking midfielder, but United, per the source, are in advanced talks to sign the player in the summer.