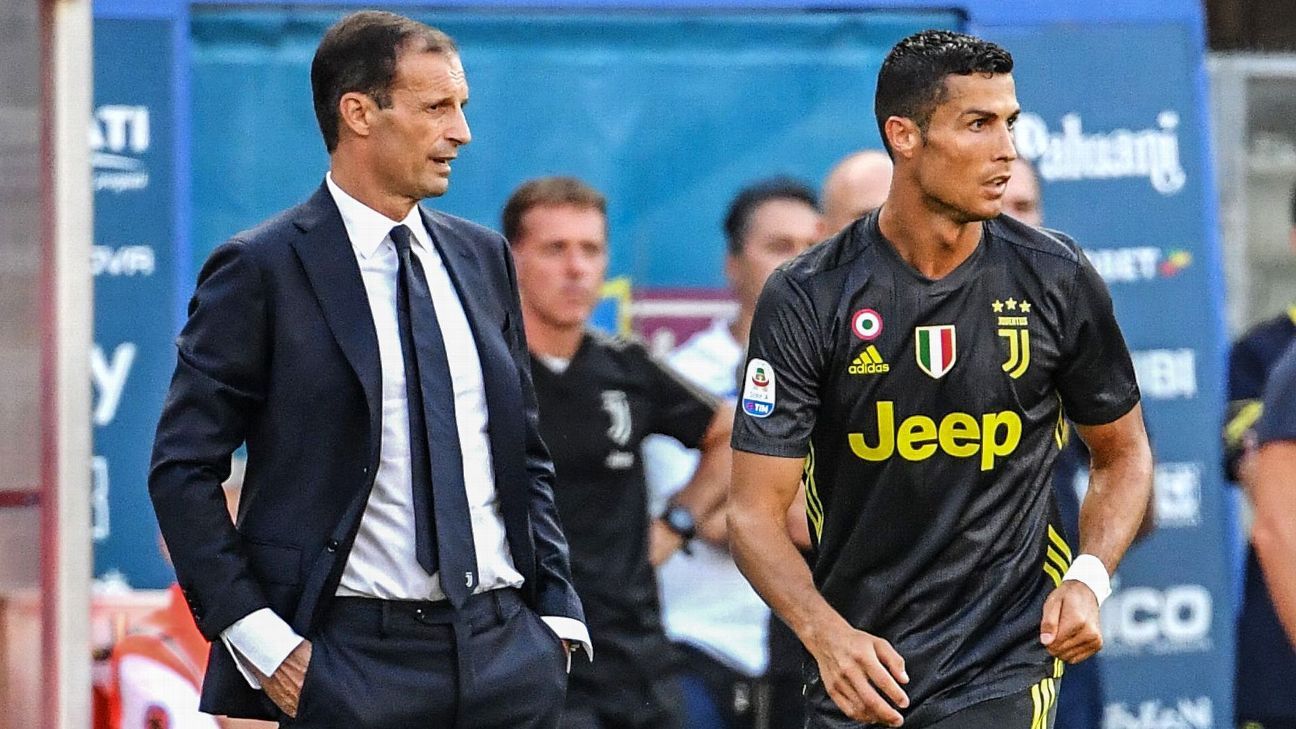 Juventus coach Max Allegri says they can handle Cristiano Ronaldo's absence in Europe.
The Bianconeri have a perfect start in Serie A and opened the Champions League with a 2-0 victory away to Valencia, even though that was overshadowed by Cristiano Ronaldo's very harsh red card.
"Ronaldo is a wonderful added value for Juventus, as his performances show," said the Coach in a Press conference.
"However, the team does not depend on him. There are very high expectations around Cristiano and he is also very demanding with himself, but he has nothing to prove. He just needs to play, have fun and score goals. What happened on Wednesday is already behind us."